Earmuffs on this one kids. Neal has the mouth of a sailor.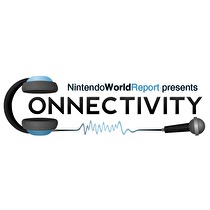 Subscribe via iTunes (Please rate and review, too!)
Hi there Connectifans, here we are with another edition of your favorite NWR podcast, Connectivity! We've got three segments on this week's show for you to enjoy. First up, Neal and Scott get together for their favorite new segment, TWIN: This Week in Nintendo!
After that, Zach and myself join Neal and Scott for a Wind Waker HD love-fest. Yes, it is really as good as we think it is. No, we cannot possibly be wrong. Yes, you should get this game. No, I won't pay for it for you.
And in our final segment, Josh stumbles into an abandoned gameshow studio and some sort of Pokémon-related chaos ensues. I'm sure you'll enjoy it.
Please send us listener mail by clicking here. I promise we'll read it. Also, please rate and review the show on iTunes.
This week's episode edited by Mike Sklens.
"Slam Dunk Lifestyle" by knife city.