Darumeshi Sports Shop, Pokémon news recap, and DuckTales Remastered!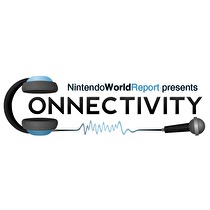 Subscribe via iTunes (Please rate and review, too!)
Welcome to episode 99 of Connectivity! Before the big 100, we have one more great show for you.
Kicking things off, Daan and Alex talk about the Japan-only Darumeshi Sports Shop, a Nintendo published eShop sports game. Daan has invested a good amount of time into the title, and talks about the various modes as well as the chances that the quirky game might cross over to the U.S.
After that, Alex, Josh, and Danny review the surprising amount of Pokémon news to come out this week, including the new show as well as the secret Wii U game. Danny even teases his impressions from playing the demo, before saying that he is saving the good stuff for the next Famicast. He is so Hollywood like that.
Closing out the show, Zack, the other Zach, and Andrew discuss DuckTales Remastered.The trio go over how the game compares to the original and whether or not nostalgia plays a role in their enjoyment of it. Plus, Zack makes us all feel really old. Like usual.
As always, you can click here to send us your listener mail. How about some birthday cards for the big 100 next week? We'll be sure to read any on the show. Oh, and if you haven't already, make sure you check out Daan's awesome eShop interview podcast. Thanks for the first 99. We'll see you with next week's special show.
This episode edited by Scott Thompson.