It's our big post-E3 show and more on this week's Connectivity!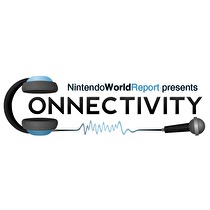 Subscribe via iTunes (Please rate and review, too!)
E3 is over and we're back in action here on Connectivity. This week's episode is positively bursting with content, so prepare your damn ears.
Scott and Mike couldn't make it to E3, so in our first segment they drill Neal with all of their questions about the games on show this year. What was good? What was bad? Neal knows all, and spills his guts.
After that, Neal and Scott discuss Game & Wario. Spoiler: they don't like it, and would rather play Pokémon Snap.
In our last segment, Daan and Justin break down all the new Streetpass games that just came out in Japan and Europe. Sorry, America, you get to stare across the playground in jealously.
Hey, please send us some listener mail. I swear we'll answer it! You can send it in by clicking here. And if you have a moment, please rate and review the show on iTunes.
This week's episode edited by Mike Sklens.