Check out an unreleased episode of Planet GameCube Connectivity on this week's show.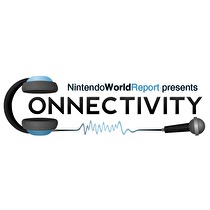 Subscribe via iTunes (Please rate and review, too!)
Do you know where we're going? Well, where we're going, we don't need roads. First off, Zach and Neal take a quick sojourn down the rabbit hole of Bioshock Infinite.
But don't get comfortable! Because the past versions of Tyler, Trick, and Neal intervene in a previously unreleased episode of the Planet GameCube Newscast. The trio talks about the Square Enix merger, Resident Evil's GameCube exclusivity, NHL Hitz Pro, and more.
After that, Trick and Neal become a pair of sea-faring heroes as they discuss their feelings on Wind Waker on a lost segment from Planet GameCube Connectivity.
Don't worry. Next week, we will be back in the right universe. You wouldn't want to stay in the one from this episode. It's the darkest universe. I mean, Scott has one arm and Mike is dead. It kind of sucks.