The digital future, the SimCity debacle, and a whole lot of Castlevania.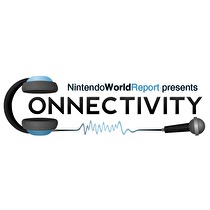 Subscribe via iTunes (Please rate and review, too!)
Episode 77 of Connectivity is live, and we have three great segments for you this week.
Kicking the show off, Mike, Scott, and Zach first answer a question about our take on the recent SimCity debacle and the idea of changing reviews to reflect launch problems for games. After that, the trio talks about the recent games they've been playing, including StarCraft 2: Heart of the Swarm, The Cave, Castlevania: Lords of Shadow - Mirror of Fate and more.
Next up, Zack, Tyler, and Josh discuss their feelings about retail and digital games. Are they ready to acquiesce to the ominous cloud and abandon all physical possession? As it turns out; no, they aren't.
Rounding out the show is a more thorough conversation about Castlevania: Lords of Shadow - Mirror of Fate, featuring Neal, Nate, and Zach. Nate talks about his sterling 8.5 review of the game and whether or not the change in style should ward away fans of the classic Symphony of the Night.
So that does it. As always, you can click here to send us some listener mail. Oh, and don't forget, we are hosting a live game of "Who Wants to be a Nintendoaire?" at PAX East next week. If you are going to be in Boston for the event, come say hi and compete for some pretty cool prizes!
This episode edited by Scott Thompson.