This week, we celebrate the 20th anniversary of Star Fox! Oh, and talk about Fire Emblem, again.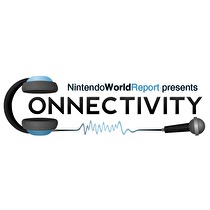 Subscribe via iTunes (Please rate and review, too!)
Hello and welcome to episode 74 of Connectivity! We have two segments for you this week.
Kicking the show off, Scott, Neal, Nicholas, and Tyler celebrate Star Fox's 20th anniversary with a series retrospective. The guys discuss the highlights and lowlights of the space-bound vulpes' career. Also, the segment was recorded the night of 1UP's closure, so some time is spent openly weeping on mic.
After that, Neal, Patrick, Zach, and new staff member Curtis Bonds talk about what games they've been playing recently, such as Brain Age, Ni No Kuni, Pokémon Black and White Version 2, Dead Space 3, and more! Zach also announces that he thinks Back to the Future 3 is the best of the Back to the Future movies. Please tell him he is wrong. Please.
As always, you can click here to send us your listener mail. Next week, Dr. Jonathan Metts will return for another bonus segment all about space. Have a question for him? Shoot us an email!