The gang goes deep into 2012, and discusses Pokémon X & Y.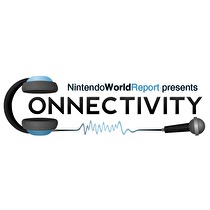 Subscribe via iTunes (Please rate and review, too!)
Here we go again, on our own. Going down the only road we've ever known. The road of video games. This week, Connectivity continues its journey through the annals of 2012 with the second half of last week's That Nintendo Year. Our decision to include some non-Nintendo gamse means it's a little longer than usual.
After that, Josh and Alex crank up the hype machine for Pokémon X & Y. And if you're interested, after the end of the show there's a bonus segment on the classic game LEGO Island.
Please don't forget to send us lots of listerner mail by clicking here, and also please rate and review our little show on iTunes. Thanks!
This week's episode edited by Mike Sklens.