We celebrate Kirby Week with a double dose of segments about the pink puffball.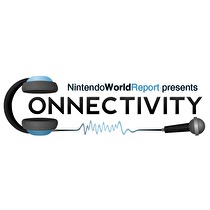 Subscribe via iTunes (Please rate and review, too!)
If you've been around here at all you've probably realized it's Kirby week. We've got a lot of great Kirby content, and why would we just leave Connectivity out in the cold looking in on all the fun? So, we're brining you two Kirby segments for the price of one podcast download. Starting off, Scott, Zack K., and Josh discuss the little pink guy in all his glory, including their favorite Kirby games and where they'd like to see Kirby head in the future.
Then, we roast the guest of honor with the return of Connectivity Riffs. This time, Scott and Zach M are riffing an episode of Kirby: Right Back at Ya!, "Dedede's Snow Job." You can pull up the episode on Youtube to join in on all the fun, by clicking here.
As always, please send your listener mail in by clicking here, and please rate and review the show on iTunes.
This week's episode edited by Mike Sklens.