A good stack of listener mail and then a trip back to 1996.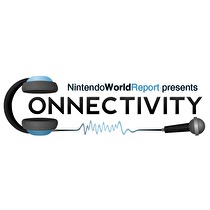 Subscribe via iTunes (Please rate and review, too!)
Just a couple of weeks left until the launch of the Wii U, and this week we ponder unanswered questions while also looking back at another console launch year.
First off, Scott, Patrick, and Zach answer another round of Listener Mail. Topics include the lack of Wii U advertising, the problem with Wii U ports, the quiet surrounding Wii U's online infrastructure, and the dilemma of playing Pokémon on a 3DS.
After that, Zach departs and Neal takes his place for another rousing edition of "That Nintendo Year." This week, the boys revisit 1996. The grunge scene was fading, Bill Clinton had been re-elected, and a new Nintendo console was on the horizon. While the SNES had a few great final games up its sleeve, the focus is most definitely on the Nintendo 64 and its small but noteworthy launch window library.
If you've got some questions for us, be sure to click here to send them our way. And don't forget that next week is the third annual NWR Live Podcast Telethon. We're back at it again, raising money for Child's Play. We'll be there with a live game of "Who Wants to be a Nintendoaire?" in which YOU can be a contestant! So be sure to tune in.
This episode edited by Scott Thompson.