Games, Disney, and more on this week's Connectivity!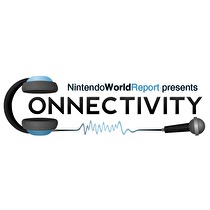 Subscribe via iTunes (Please rate and review, too!)
It's been a big week at Nintendo World Report. We're starting off this week's episode with a classic "Whatcha' Been Playin'?" segment featuring Neal, Zach, and Patrick. What have they been playing? You'll have to listen to find out.
In our second segment, Mike tells Neal about his awesome trip to Disneyland to play Epic Mickey 2: The Power of Two, on the Wii U no less! There's also a healthy dose of gloating and chummyness between the self-titled "Junket Bros".
After that, we've got a segment on The Denpa Men featuring our own Denpa Men: Neal, Tyler, and Nate!
Do you love Connectivity? Let us know by sending some listener mail by clicking here and by rating and reviewing us on iTunes.
This week's episode edited by Mike Sklens.