Alternate title: So, I was really drunk in college, and...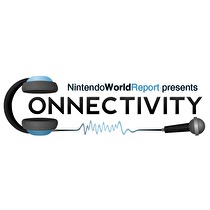 Subscribe via iTunes (Please rate and review, too!)
Connectivity is back this week with a fresh tan and an impending doctor visit for this weird, itchy rash...
First up, Neal sits down with Scott to discuss his recent trip to Florida where he, among other things, had a chance to play Disney Epic Mickey: Power of Illusion. Learn about the different Disney franchises that are represented, how the game plays, and how many frequent flyer miles Neal earned on the trip. Then Neal closes with his top 5 Disney World rides in order of which made him cry the least.
After that, our "That Nintendo Year" segment returns, focusing this week on 2001, the year that both the Game Boy and GameCube launched. How did Nintendo retire the N64 and Game Boy Color in the final months before the new hardware arrived, and how was the launch software for the GBA and GC? We tell all!
As always, you can click here to send us listener mail. What are your thoughts about Nintendo and 2001? Was it a good year for both old and new hardware? Let us know!
This episode edited by Scott Thompson.