It's all E3 up in this week's episode of Connectivity.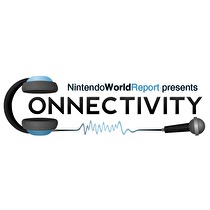 Subscribe via iTunes (Please rate and review, too!)
Note: We didn't want our E3 predictions to come out right before E3, so enjoy this new episode of Connectivitiy a few days early!
(The lights dim in the tightly packed theater. The crowd cheers emphatically as the Connectivity logo appears on the screen at center stage. Loud techno and dubstep tracks test the fortitude of the theater speakers while some of Connectivity's greatest moments play out on the screen. After a few minutes, the sizzle reel ends and the lights come up. The speakers crack as the announcer's voice bellows "and now, please welcome to the stage, Director of Nintendo World Report and host of Connectivity, Neal "Baby Face" Ronaghan!")
Thank you, it is a pleasure to be here. It's been a great year for Connectivity, and we are excited today to talk about the future. To talk about things to come. But first, we must talk about the past, for everything has one. Even the future. I'd like to welcome to the stage Zach "Long, Latin Name for a Dinosaur" Miller and Andy "Where the Hell is Pikmin 3?" Goergen. Now, let's talk about the past. Specifically, E3 2002. (Lights dim again)
(Later...)
Now, the moment you've been waiting for. Our predictions and forecasts for E3 2012. How much time will Nintendo devote to Wii U and to the 3DS? Which third parties will come out in strong support of the Wii U? What surprises might still lurk in the shroud? Well, we have some ideas. Let's welcome Scott "I'm Not Going to Make Up My Own Nickname" Thompson to the stage for our E3 2012 segment.
(Later...)
That does it for this year's E3 prediction conference, er, episode. Thanks for joining us today. By time we record another proper episode, E3 will be over, but if you'd like, click here to send in your predictions. Maybe we'll revisit them and see just how wrong we all were. Stay tuned next week, as we should have a few podcasts going up throughout E3 with our reactions to the news and reveals.
Oh, and go buy a Connectivity shirt. That would be awesome.
This episode edited by Scott Thompson.