In which The Connectables discuss weird Japanese stuff, and ponder the almighty's influence over minigames.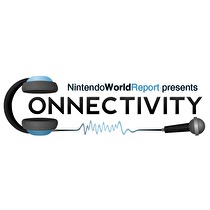 Subscribe via iTunes (Please rate and review, too!)
Hi, and welcome to Nintendo World Report's Connectivity, Episode 33. Thanks to a brilliant invention known as a "news digest", we've already covered this week's news in previous, bite sized episodes. This leaves us plenty of room for some fun discussions.
First, Neal, Josh, Danny, and Andy answer a listener's question about what their favorite import games. And in our second segment, Daan is joined by Pedro and Josh in a discussion of the Mario Party franchise, but mostly about the recently released Mario Party 9.
If you enjoyed this episode, please help share us with the world. Tell your friends, and maybe leave us a glowing review on iTunes. Also, you can have your questions answered on the show by sending them here. See you next week.
This episode edited by Mike Sklens.