Go! Listener!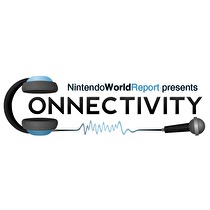 Subscribe via iTunes (Please rate and review, too!)
Your journey begins. Outside your home town, you find a news segment hiding in a patch of tall grass. It features Neal, Patrick and Zach, but your Bulbasaur poisons them, making capture easy. Though the boys jostle around in the Pokeball, they quickly acquiesce. "All right! News segment was caught!" you tell yourself.
Later, deep within a haunted tower, you find a Pokemon segment. The ghastly forms of Josh, Pedro, Alex, and James manifest in front of you; and what's this? Your physical attacks do no damage? It is of no consequence, however, as you toss out your Alakazam, which effortlessly puts each of them to sleep for easy collecting. Your party is full, however, so the segment is sent to Box 1.
You've nearly mastered the podcast, but one illusive segment remains, about a long-lost piece of hardware. You carefully make your way through a dark and puzzling cave before seeing it sitting calmly in the middle of a small island. Your Seaking uses surf to ferry you over, and there you finally find Neal, Zach, and special guest Mike Hughes talking about the Super Scope. No reason to risk losing a segment this rare, you tell yourself as you loosen the Master Ball from your belt. With the segment captured successfully and your journey complete, you realize something: you've caught them all.
You later click here to send us listener mail. You also rate and review us on iTunes.
This episode was edited by Scott Thompson.