Sonic, Zelda, and Doctor Who; sounds about right.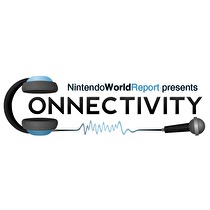 Subscribe via iTunes (Please rate and review, too!)
Just a quick headcount... OK, good. Looks like most everyone survived the holiday bloodlust. Congratulations on making it through another family-filled and travel-heavy holiday season!
This week on Connectivity, the theme is timelessness. First up, Zach and Scott come together to thankfully talk about something they do know a thing or two about: Christmas presents! Yes, it seems that no matter the age, nothing beats gathering around the playground and comparing the quantity and quality of gifts received over Winter break. Hooray middle class America!
The following segment features Pedro, Daan, Josh and that little blue hedgehog who just won't quit. The guys cover both Sonic Generations and Mario and Sonic at the London 2012 Olympic Games before segueing dangerously close to fanfic territory as they come up with their ideal Mario and Sonic crossover. Perhaps a scene where the two share a chili dog a la Lady and the Tramp? ...And I just puked.
Next up is the mother of all Skyward Sword discussions. Mike, Andrew, and Patrick extensively cover the ins and outs of Link's latest adventure. It should go without saying, but this will be a SPOILER filled chat. So, if you haven't beaten the game yet and don't want to know whether the fire or the water dungeon comes first, skip right along.
After the credits roll, stick around for a bonus conversation about the Doctor's latest Christmas special with Scott, Nicholas, and James. See if the guys give it five out of five Sonic Screwdrivers!
That'll do it for 2011. Did you get some great gifts this Christmas? Or do you have a Christmas past that was chock full of amazing presents? You should click here and send us an email about it. We'll see you... in the FUTURE!
This week's episode was edited by Scott Thompson.