We're talking about big news and small games on this week's Connectivity.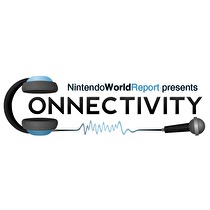 Subscribe via iTunes (Please rate and review, too!)
Well, here we are again with another episode of Connectivity for your wonderful little ear-holes. There might have been some big news this week, something about the guy who created Mario Bros (what's his name?) retiring or something. One thing there is surely a lot of is listener mail. There was so much we actually couldn't fit it all in one episode, so we'll be spreading the listener love out over the next few shows.
Also, do you like Pushmo and Michael Jackson? If so, our second segment is perfect for you since we talk about both of those things. And finally, Zach is super pissed about problems he's been having with his Wii and 3DS, so we let him blow off some steam.
Since you love us so much, you should submit more questions by clicking here. You should also review us on iTunes, because that's what real fans do. But only if they have something nice to say! Got it? Good. See you next week.
This episode was edited by Mike Sklens.