Out from under the ashes of the Newscast bursts Connectivity.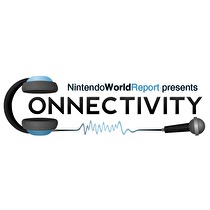 Subscribe via iTunes (Please rate and review, too!)
Has it been two weeks already? Time flies when you take a week off from recording, though that time hasn't been wasted. We've put quite a bit of effort into getting the wheels in motion for this, NWR Connectivity. As you'll hear in the opening moments of the show, this is a brand new podcast aimed at better connecting you fine listeners to Nintendo World Report at large. Gone is the dominion we original Newscast-ies held over the airwaves, meaning any member of the staff is welcome to come on and talk about a topic, as illustrated by this first episode.
The Newscast crew opens things up, talking TGS news no less, before the second segment shifts to a conversation with J.P. Corbran and his acquisition of the ability to see 3D thanks to a surgery he had on the muscles of his eye. His blog on the topic can be found here (and the figure that had Zach distracted can be found here - NSFW). After that, a group of staff members get together and talk about the quality of Star Fox 64 3D and how it compares to the original.
Thanks for being patient with us while we got everything in place for the launch of the podcast. We are all incredibly excited about this new show format and what is possible with it. Thank you for joining us for this, the inaugural episode.
Oh, and we have a new fancy email address! We can be reached at Connectivity@nintendoworldreport.com. Be sure to send us some mail!
This podcast was edited by Scott Thompson.
Intro/Outro music created by Scott Thompson. "Star Fox" theme performed by the WDR Symphony Orchestra Cologne.