A harrowing tale of addiction and furniture.
Hi, my name is J.P. and I'm an Animal Crossing addict. For three months now I've tended my virtual village, building things, planting things, and abusing the local economy via a neighboring island. Through a combination of game-provided objectives and those of my own personal creation I've made this town my own, and I see no end in sight.
As I mentioned, I've had this game for three months now, since the day it was released here in North America. Over that course of time, I have played the game at least a little bit every day. Even if I was just checking the store (still looking for the last few bits of the Modern Wood set) and digging up a few fossils, I was taking part in this world. Some days I had other things going on and it would have been easy to let it slip, but I always made it there, even if I had to force myself.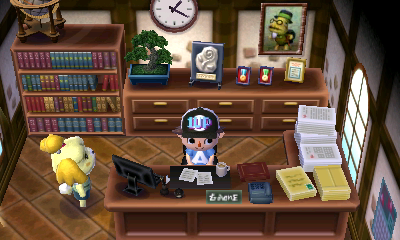 The meat of the game involves making a lot of money in order to expand your house and build improvements for the town. I've spent a lot of time on those things, but as time has gone by I've drifted farther and farther away from that. Lately I've been obsessed with flowers. Ever since acquiring a golden watering can I've devoted a large portion of my time to intricate arrangement of flowers, and my daily routine has been increasingly dominated by extensive watering. I've set up formations of them to facilitate the creation of hybrid flowers that you can't get any other way.
That kind of thing is why I can see myself playing this game for a long time. I would eventually run out of things to buy and build, but I haven't even been paying much attention to those recently anyway because I've been so busy making up my own goals. That's the beauty of this game: there's so much going on and so many things available to you that you could play it continuously for months, if not years, and still have stuff to do as long as you're creative.
Three months in, I can definitely see myself still active with it three months from now. I need to find Gracie a couple more times to unlock the final store upgrade. I need to keep buying a tree from the garden store every day so they guy will eventually give me a golden axe. There are still a few parts of my town that I haven't already covered with flowers. And that's all in addition to the house I haven't finished expanding and all the other public works projects I have left to build.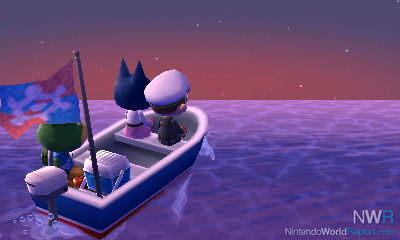 Some might argue that Animal Crossing isn't really a game, but I'd say that there's as much of a game there as you want there to be. This version has more built-in goals than any game in the series before it, and the building blocks for even more. I've already sunk more than triple the time into it as the next game on my 3DS Activity Log, and I can't see myself stopping anytime soon. I may be addicted, but I'm loving it.