So secretive for so many years, Nintendo is finally starting to open up to its fans through the Direct broadcasts.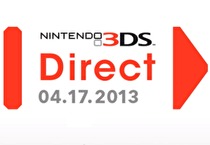 Video game hype is fun. Sure, it's an illogical cycle of feverish excitement that probably does the games in question no favours in terms of expectations, but nevertheless, it's fun to get hyped up about something, discuss it endlessly with like-minded people, and wonder just how it might capture your imagination.
With regard to Nintendo's history, hype cycles were most prevalent on the Nintendo 64, a system that was, on the one hand, famous for several groundbreaking, genre-defining titles, while on the other hand, infamous for droughts and high-profile delays.
Perhaps it was in response to the N64's time in the market, then, that in the next decade, the company began to keep its projects much closer to the chest. Since its final Space World event in 2001 shortly before the launch of the GameCube, Nintendo tended to remain very quiet all year save for E3, even as competitors embraced social networking and other modern technologies to talk about their games.
The annual E3 press conference took on a whole new culture of anticipation, simply because it was basically the only time Nintendo would bring its unknown upcoming titles out of lockup. But there were times during the life of the GameCube and the Wii where the lack of information was a source of immense frustration.
What do I have to look forward to? When will this release drought end? What exactly are all Nintendo's first-party studios doing, if they are even doing anything at all? These are the sort of questions people would often ask as Nintendo spent much of the 2000s dealing in secrecy.
However, on October 21, 2011, this started to change. On this day, Nintendo hosted for the first time a live web broadcast under the name of "Nintendo Direct." This debut presentation was fairly low-key, but still, it was nice to hear about these 3DS games in greater detail.
Then a couple of months later, we had another Nintendo Direct, with more about third-party software. Then another came just before E3, unveiling the system features of the new Wii U. And then another, and another, and so on, until we reach the present day. About a year and a half after that first show, we have been able to enjoy 15 individual Nintendo Direct broadcasts, and in the wake of the most recent one, they really feel like they are getting better and better each time.
It's weird to think that the same company spent more than a decade prior being so elusive. Now we have the respective presidents of Nintendo's major regional divisions speaking straight to the fans, providing regular updates on both internal and external projects, in a format that is arguably much more suitable than the grandeur that is the E3 media briefings.
Nintendo Direct is fast-paced, dense, and highly informative; moreover, we are seeing a greater number of new game announcements. After Wednesday, how can you not feel good about your Nintendo 3DS? And with all of that out of the way, doesn't that pave a nice path for the Wii U to take the limelight at this year's E3?
That's not to say that these Direct broadcasts are perfect. The scriptwriting and the attempts at humour would often sound peculiar from somebody who speaks English natively, much less the NCL head, Satoru Iwata. Also, some of the teasers seem a bit disingenuous with the rest, especially those that aren't really ready to be demonstrated (Wind Waker HD concept renders, anybody?).
Having said that, I, for one, am really happy with this new era of Nintendo communication. Finally, I can look forward to a first-party info blowout more than one time per year, and it's just nice to know that, behind all the smoke and mirrors, there's always something going on at my favourite developer in gaming.