The Japanese launch for Wii U is finally here and Danny got his hands on the Japan exclusive Monster Hunter bundle!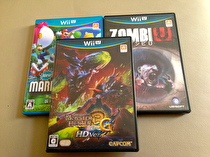 The Wii U Launch in Japan wasn't nearly as hectic as the Nintendo 3DS launch was for me. Back then, no stores in the small town area I live in were offering 3DS pre-orders, so I had to make sure I was up and checking lines around 5 a.m.
This time around, I made sure to pre-order my Wii U at two different stores way back in mid-October, and had a fistful of cash ready to plunk down on the store counter. With one of my pre-orders, I opted to reserve the Monster Hunter 3 (Tri) G HD Version Premium Set. While it was a little bit more expensive than the standard Premium set (The MonHun bundle was 38,850 yen while the Premium was 31,500 yen), having a pack in game AND a Wii U Pro Controller for just a little bit more money seemed like the better deal.
On the morning of December 8, I made my way to one of the stores where I had my pre-order, waited outside while the clerks filtered in customers three at a time, nabbed some game tickets to take to the register, and after some fifteen minutes I emerged from the store a new Wii U owner.
An interesting piece of trivia for those who may not already know, all titles that get a "Mature" rating in Japan have featured black boxes since around the middle of the Wii's lifecycle. The Wii U continues this trend and also gives these titles a slightly darker color Wii U label on the top of the game case.
That about wraps things up, I'm off to enjoy my new console.
In the meantime, you can check out the pictures below to see all of my new swag!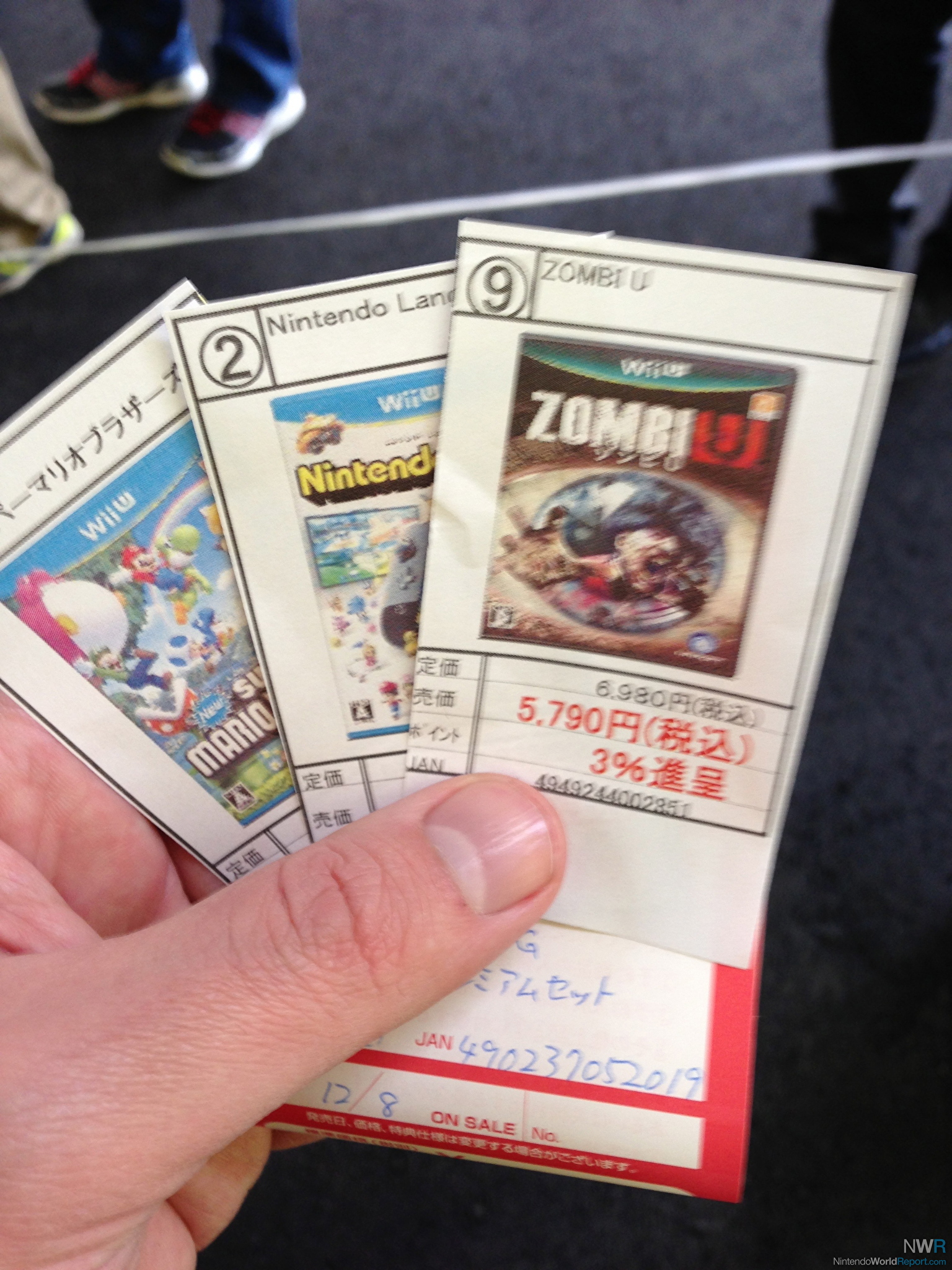 My game tickets
Box, console and my setup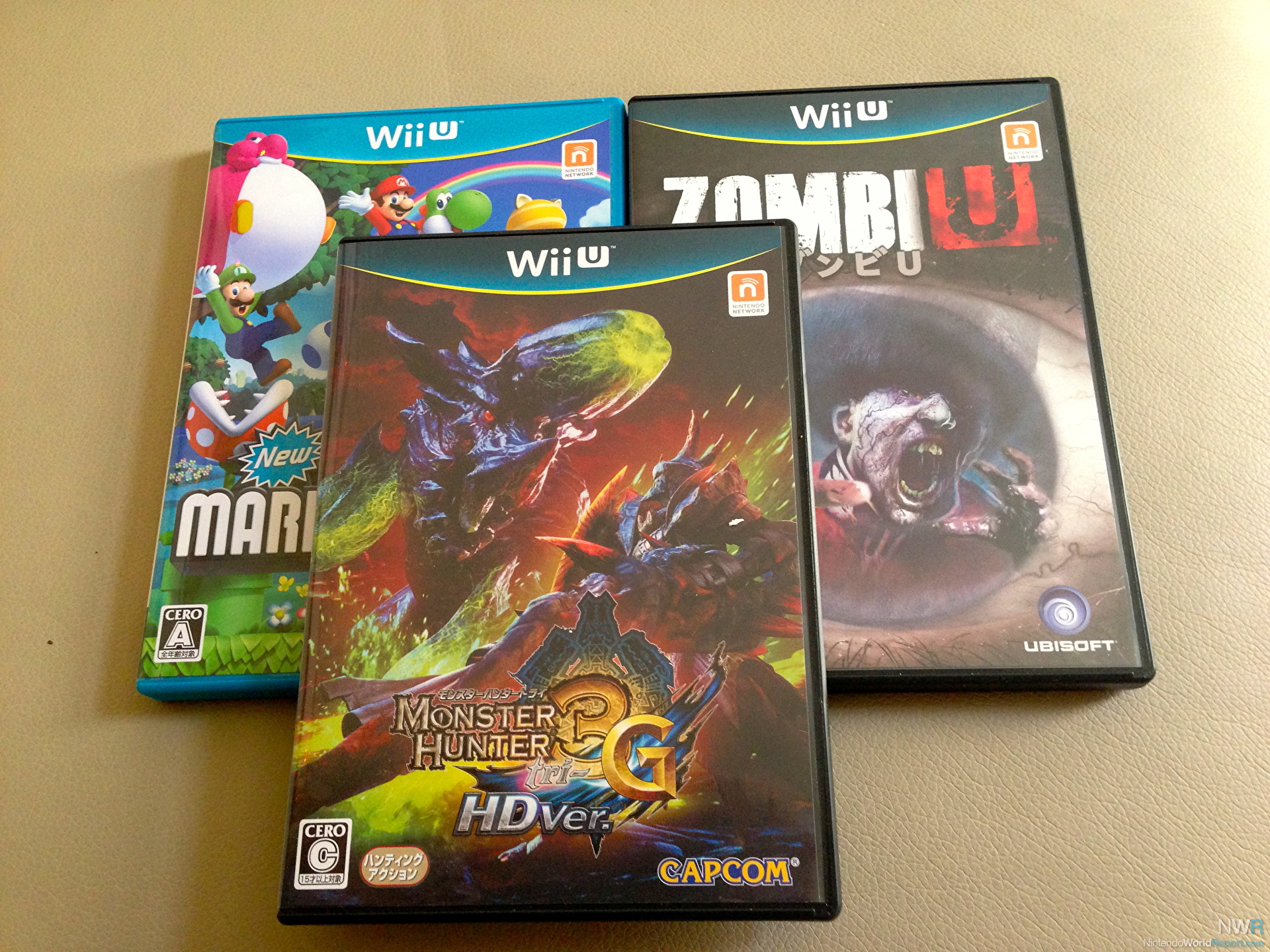 Case comparison