It's coming out for other systems in October. Will it be on Wii U at the same time?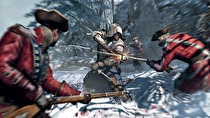 Halloween this year will likely be American Revolution-themed in the gaming industry. Ubisoft is releasing Assassin's Creed III on that day for Xbox 360, PlayStation, and PC. A press release today revealed that it's coming to Wii U as well.
However, the wording is a bit peculiar. "Assassin's Creed III is set to release on the Xbox 360® video game and entertainment system from Microsoft, PlayStation®3 computer entertainment system, Windows PC and is also in development for Wii U™ from Nintendo."
I could take that in different ways. On one hand, it seems like Wii U development came on late in the process. The press release also states the game has been in the works for three years. That would make sense that the Wii U version of Assassin's Creed III could take a little more, especially since they'd (hopefully) make use of the tablet controller in some way.
But, as we found out last year at E3, Ubisoft and Nintendo have been working closely on Wii U development. At a Ubisoft-led Nintendo roundtable last year, five games were announced as "in the works" for Wii U. Killer Freaks from Outer Space and Ghost Recon Online were both shown off, with the latter being playable on the show floor, while the other three were confirmed as an entry in the Assassin's Creed franchise, a sports game, and Raving Rabbids title.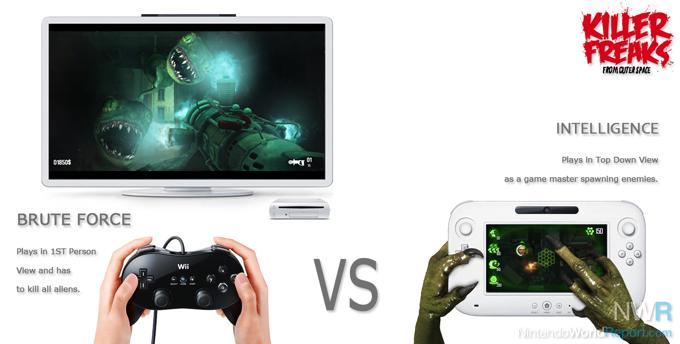 So, you can use that information to infer that Ubisoft have been planning Assassin's Creed III for Wii U since, at the absolute latest, June 2011. Marc Parenteau of Ubisoft Quebec's comments at the Ubisoft roundtable at last E3 echo this belief. From our very own live blog of the event, Parenteau talked about how the system is compatible with Ubisoft engines and assets. Basically, Wii U allows Ubisoft to bring their games over to the system without compromise. They even had a few concepts of what the Wii U controller could be used for. From our live blog: "Possibilities include 'Persistent on-screen Map; Interactive Database; Fast Weapon selection; Alternative Puzzle; Eagle Vision/Sense'."
Parenteau, who is a member of one of the seven Ubisoft studios working on Assassin's Creed III (but not the primary one, which is Ubisoft Montreal), has a history of working both with the series and Nintendo consoles. His LinkedIn profile mentions that he was a Lead Programmer on Prince of Persia: The Forgotten Sands on Wii, and he also had the same role on a part of Assassin's Creed: Brotherhood, a 2010 release that is his most recent credit. His profile does note that he currently is "as usual, currently working on cool, yet unannounced project." It's rather safe to assume that this project is Assassin's Creed III.
I doubt this is an issue where Wii U development was added so late in the game that they can't make it work for the game's launch. We know Wii U is coming out this year at some point (I still stand by my prediction of Sunday November 18, 2012), and I think regardless of when Wii U comes out, Assassin's Creed III will be out alongside it, or on the off chance it comes out before October 30, at the same time as every other version.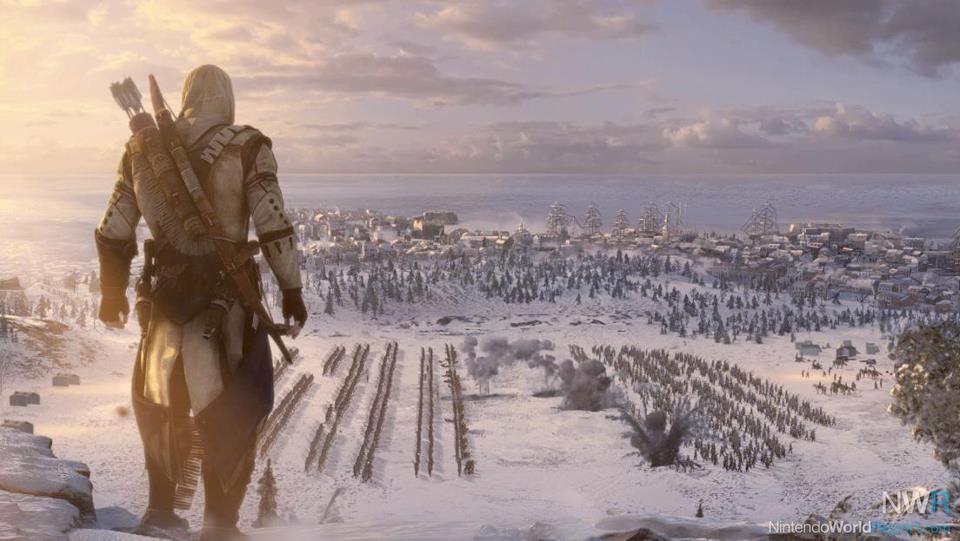 There is a precedent for these vague kinds of announcements. Before E3 2010, when the Project Natal was branded Kinect, many games were announced that straight-up did not mention the Xbox 360. The one clear example is EA Sports Active 2. In the initial announcement, it was specified that it would be out on Wii and PlayStation 3, using the Move controller for the latter. The Kinect-enabled version wasn't revealed until EA's press conference, which occurred the day after Microsoft's Cirque du Soleil Kinectfest.
Ubisoft's vagueness over the specific details on the Wii U version of Assassin's Creed III could tell a similar story. Their hands could be tied from outright confirming that it's coming in 2012, as Nintendo likely wants to be able to unveil their system's release date on their own terms.
To answer the question in the headline, I think Assassin's Creed III does tease the Wii U's launch. At this point, I wouldn't be surprised if the system comes out right around this game's release. It would be wise on Nintendo's part to not have a launch dominated by ports of older games. We already know Batman: Arkham City (October 2011) and Darksiders 2 (June 2012) are likely launch titles. It would be smart to have a brand-spanking new release to come out for Nintendo's new system at the same time that it comes out for other systems.
We're in for a ridiculous next few months as we prep for Nintendo's Wii U blowout at E3 2012 in June. Get hyped, and we'll try to help you wade through the seas of rumors that will inevitably fill the internet.