Yes, it's real, and the version I got is beyond awesome.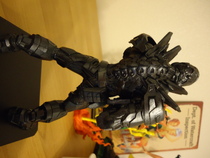 I got a really big package in the mail today. It was filled with foam peanuts and a slightly smaller box containing...Conduit 2! Yes, that once-mythical, much anticipated sequel to the overrated, but still halfway decent, The Conduit from a few years ago. Remember that game? Lindemann loved it. Anyway, that's a big box for one game. There must be more in there! Let's rip it open!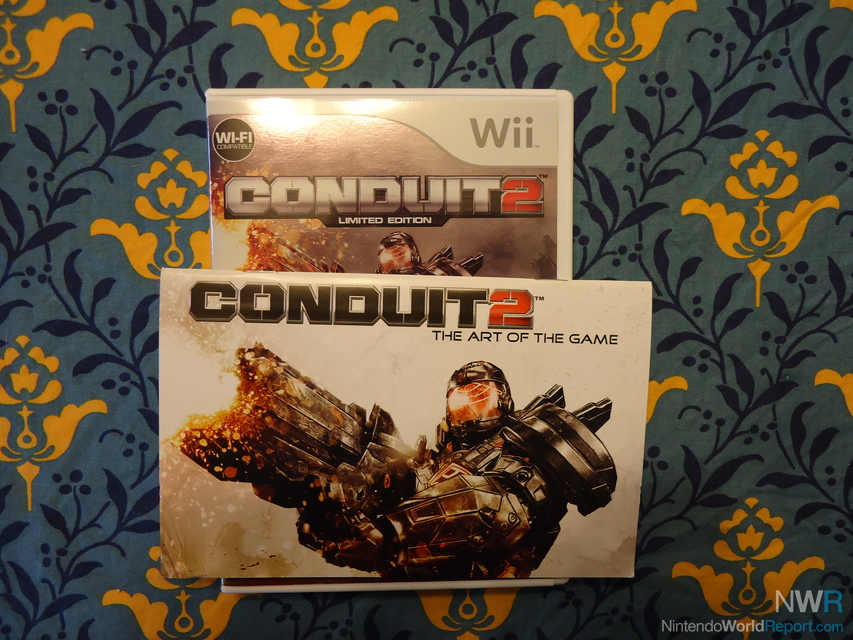 Well, I kind of expected the game. The fact that I got the special edition (SCREW YOU, GAMESTOP!) is really nice. It includes an artbook and a bunch of unlockable in-game bonuses like gold armor and some special All-Seeing Eye.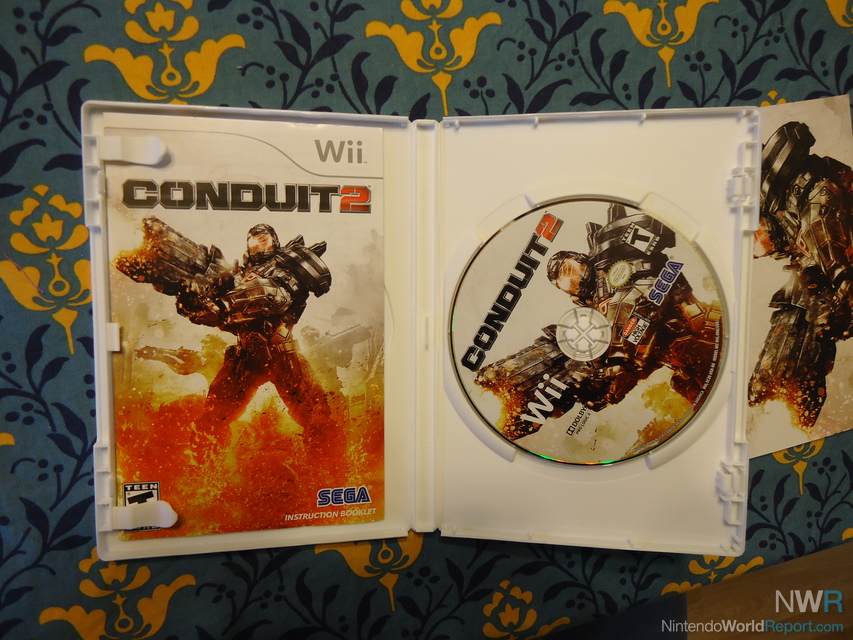 Heeeere's the game itself, complete with game disk and instruction booklet! The art book slides in right behind the instruction booklet for easy storage.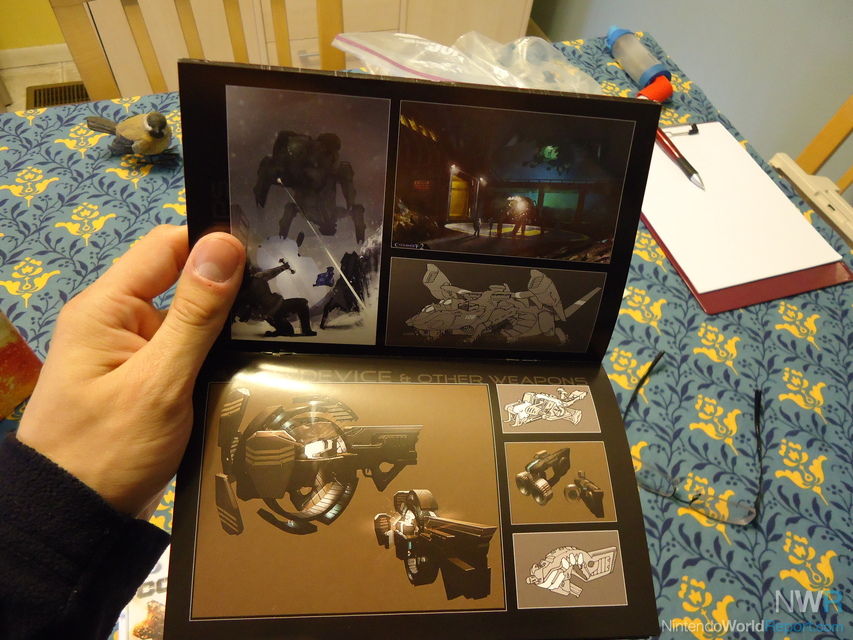 At 44 pages, this artbook ain't no slouch. Pretty pictures, too. I just hope the actual game lives up to their majesty.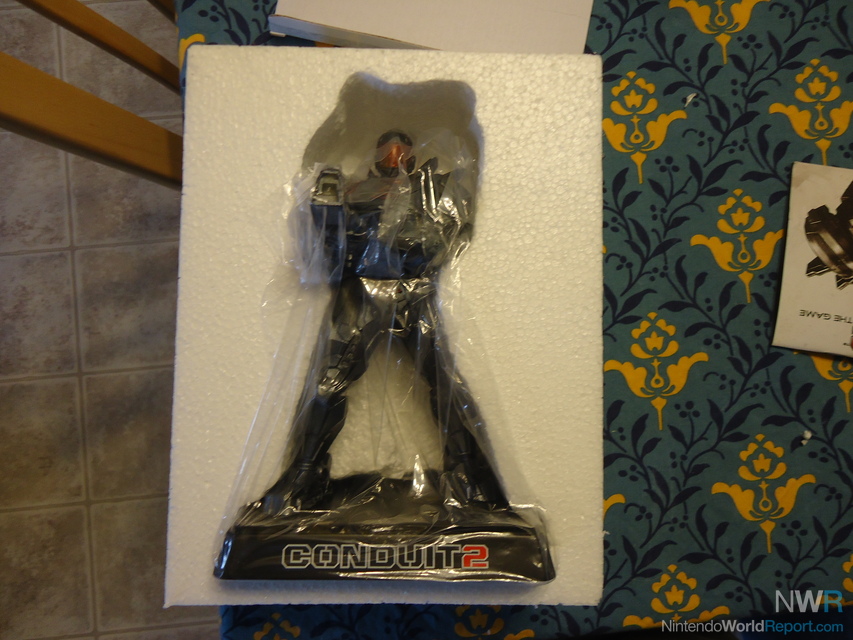 This is probably how the October prequel to John Carpenter's "The Thing" is going to start. But instead of a heavily-armored marine, it'll be THEIR DOOM.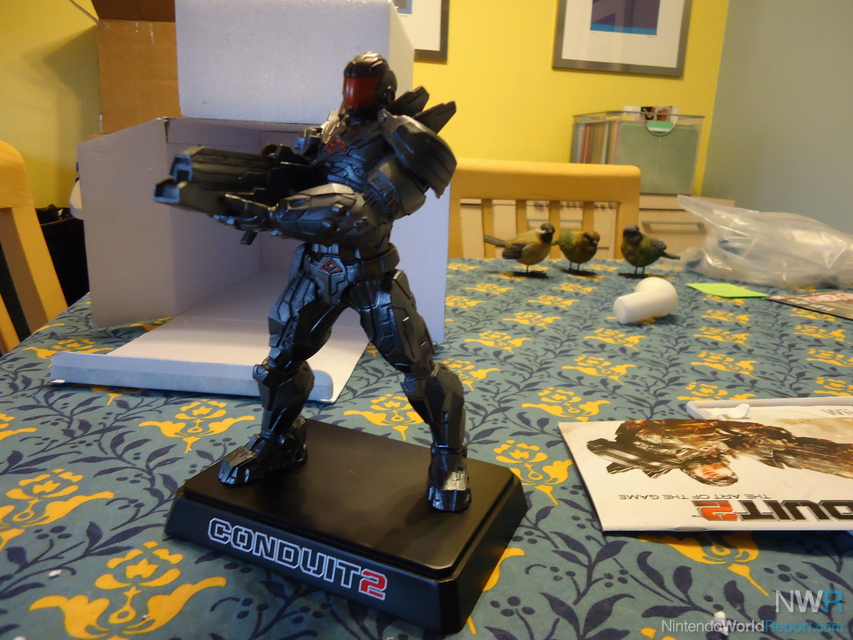 SPACE MARINES YEAH! Suck it, Master Chief. This...guy...is far more awesome than you. Seriously, I mean, look at those fin things on the shoulders.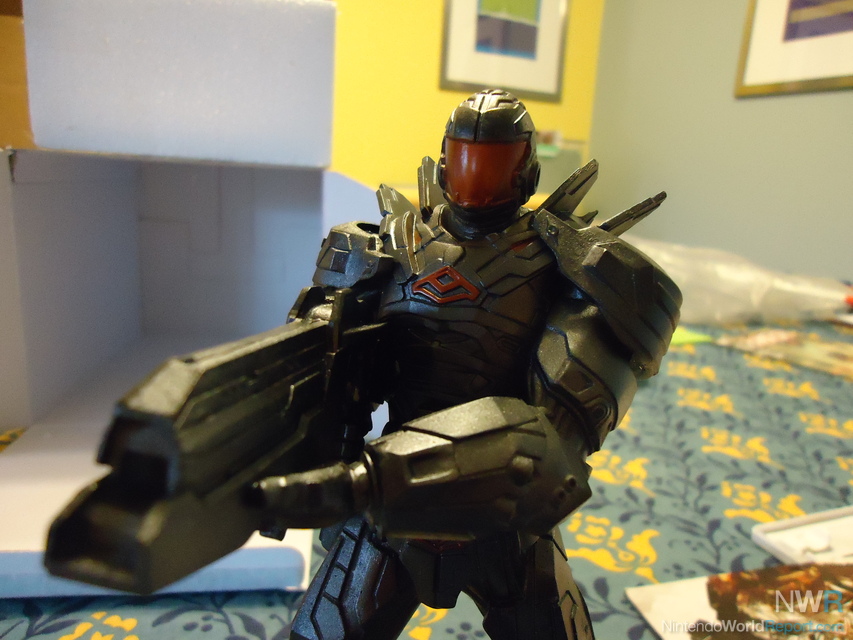 Now, if you imagine this guy as having the voice of Samuel L. Jackson, he becomes 1000x more awesome. "I have had it with these muthaf*ckin' Drudge on this mothaf*ckin' plane!"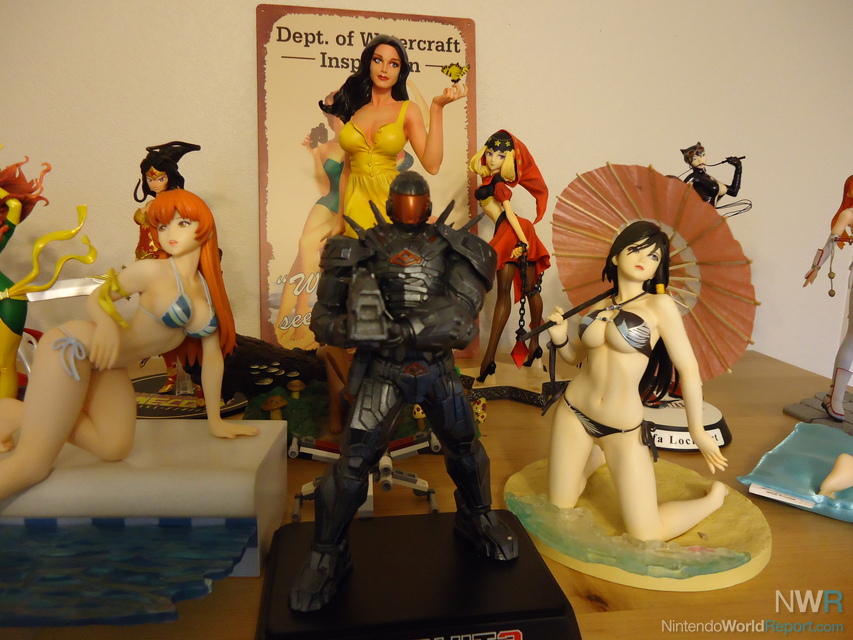 Tough to get a good sense of scale on my kitchen table, so here's Conduit 2 Guy with a bunch of beautiful women of various scales! If you can name them all, you get internet points.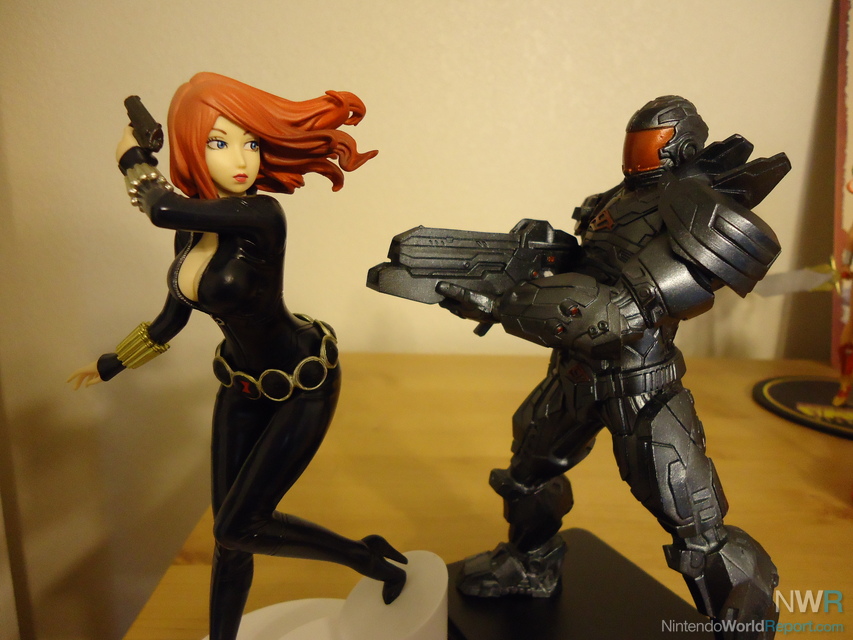 Black Widow didn't know what hit her.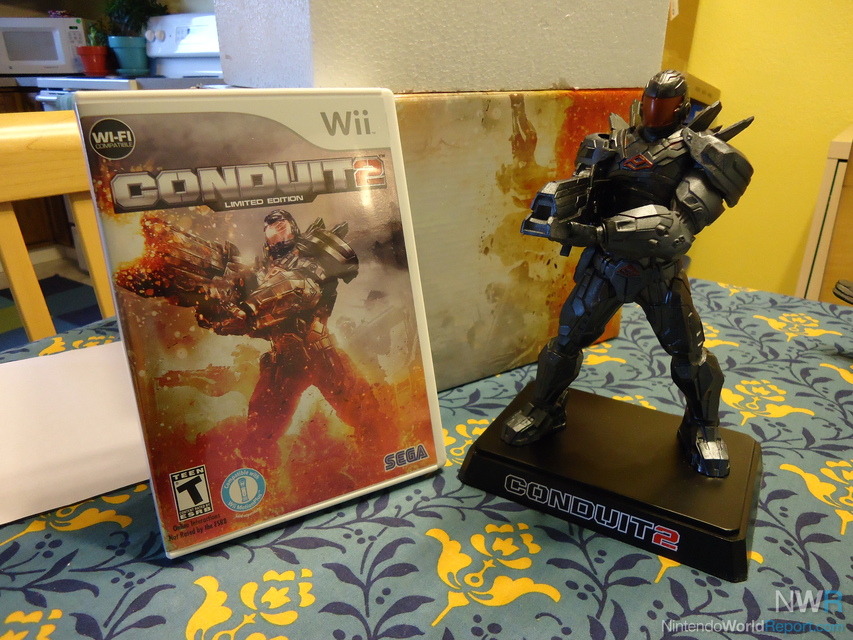 So there you have it, folks. Conduit 2 special edition and big awesome statue. How's the game itself? Eh, nothing special yet, but I'm only two levels in. Certainly performs better than the original (how could it not?) but doesn't look a lot better. In fact some parts look terrible. But the review shouldn't be too long coming.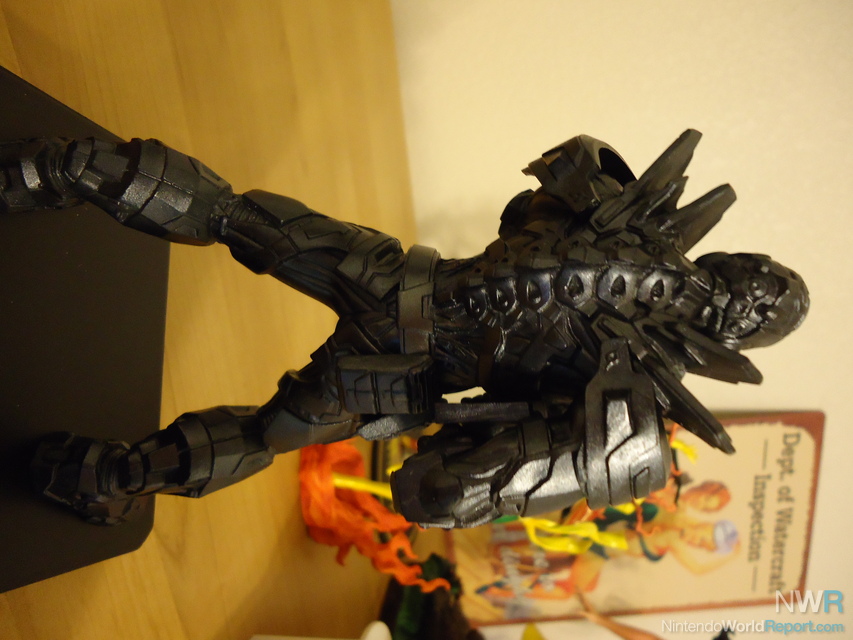 Gratuitous (and heavily-armored) ass shot!