Pedro looks back at Arc Rise Fantasia and wonders what exactly went wrong with its story.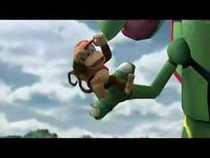 As you may have recently learned through my review, Arc Rise Fantasia has a terrible story. But what ruins it isn't the characters or the plot itself. In fact, despite many clichés common in the genre, I actually wanted to learn more about the characters and see the story through to its completion. It was how it was TOLD that truly killed any enjoyment I had with it. As I kept playing and writing the review, the phrase "It's not the story that's important, it's how you tell it" rang truer and truer with each hour of gameplay. What do I mean by this?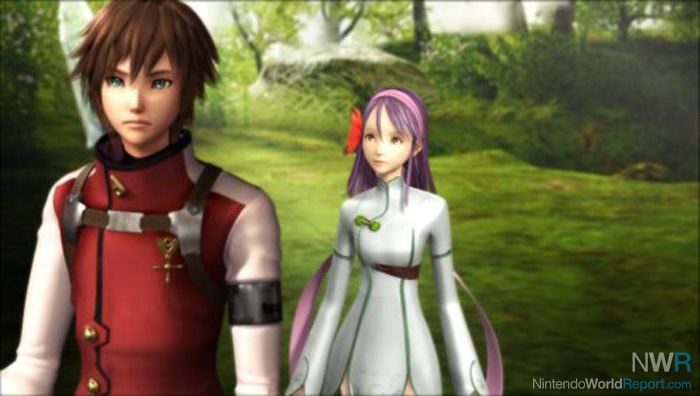 Arc Rise Fantasia has an interesting story told very poorly.


Like I already stated, at its core Arc Rise Fantasia does have a solid story. Each character has an interesting backstory that intertwines into the main narrative, creating intricate character development that pushes them beyond being common stereotypes. The world itself is also very rich in political intricacies and religious mythos that played a huge role in the destiny of its protagonists. But man, is it badly told.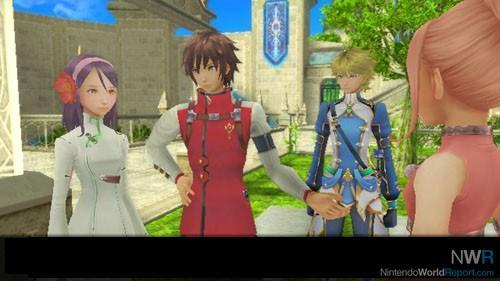 The cut scenes are very dull thanks to dry dialog and emotionless voice acting.

The first issue lies in the localization. There's nothing severely wrong with it, it's just that it's very basic in how it interprets the plot. It doesn't add drama and tension to the character dialogue, missing the opportunity to express the characters' more complex emotions., Of course, this isn't Arc Rise Fantasia's worst problem. That is the voice acting. I have never heard such poor voice acting in an RPG before. Line delivery is amateurish, failing to create human characters, and when they try to emote, it's pathetic. So combine the poor script along with a bad execution in acting and any potential the story had is gone. Which is a shame, because I believe that the plot in Arc Rise Fantasia could have rivaled the likes of Namco's Tales series and even Final Fantasy!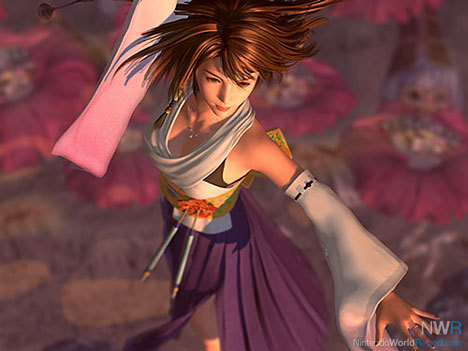 The story in Final Fantasy X had problems, but it was very pretty.


Speaking of which, here's an example of how you tell a story makes all the difference in the world. Final Fantasy X was not only one of the first PlayStation 2 RPGs I played, it is one of my favorite games on the system. I remember playing it all day long until very late in the day for around a month. I put up with random battles and some very challenging bosses just because I wanted to see how it would end. I was so enthralled by it all that it wasn't until recently that I took notice of the story's flaws. I've been watching and reading detailed plot analyses that presents clear plot holes as well as dubious character development. Some of these I knew already (Tidus being a character no one would enjoy because of how whiny he is), others I didn't realize until these reviews pointed them out (like Yuna's plan to send Maester Seymour by accepting his marriage proposal halfway through the game).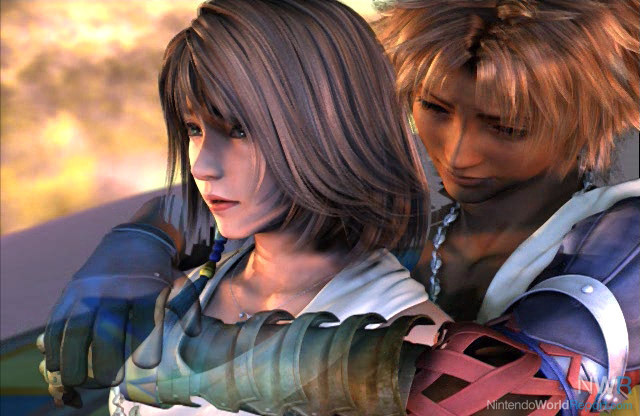 Emotions runs deep in Final Fantasy X's story.


Even with all of these truths being presented to me in such a harsh manner, I still love Final Fantasy X and I still enjoy the story. Why is that? Because Square Enix knows how to tell a story, despite how flawed and convoluted it really is. Yeah, I realize that this comment can be debated as well. Final Fantasy X did have many scenes of mediocre voice acting, but you could tell that the actors really put everything into their performance, and even if some scenes were melodramatic they effectively presented us some of the more subtle emotions found in the story's themes and we as players began to care for them. It was a spectacle, and many players, myself included, just couldn't get enough of it.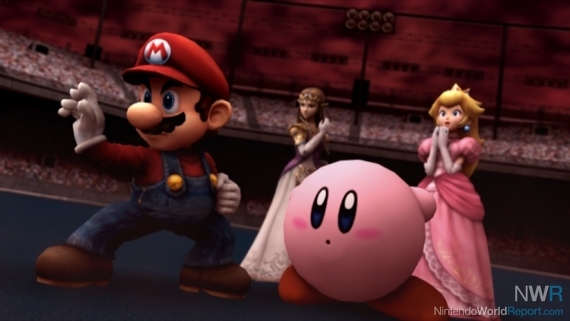 Super Smash Bros. Brawl is an example of good and bad storytelling.


If you want a non-RPG example, take the story in Super Smash Bros. Brawl's Subspace Emissary mode. Now, this is an example of both good and bad storytelling skills. On one hand, the plot manages to tell an interesting story without a single line of dialogue being uttered. Everything is done completely in pantomime and you clearly understand character motives as well the situation they are facing. It also stays true to the original Nintendo franchises. Since many of the characters are silent or don't have an active participation in the development of the plot, once again it is impressive that they managed to include them in the story while still acknowledging their origins. The cut scenes were also incredible and very pretty.
But even then, the Subspace Emissary mode features a complex mythology about the world of trophies, and unfortunately it isn't very well told. The lack of narration and dialogue puts a big damper in the plot development, often leaving players to guess what is exactly going on and missing several key elements. Combine this with weird character motivations as well as a villain that comes out of nowhere and at times the game becomes a test of patience.
This doesn't mean that just because you know how to tell a story that any and all plot issues will be forgotten and forgiven. Creating a story still remains a vital aspect of a plot-heavy game, and if you expect players to spend more than 50 hours with it then you better give them a story they can support up into the final credits roll. I'm just stating that it can make a world of difference and make it far more entertaining despite plot holes bigger than the ozone layer.
If you guys allow me to be humorous for a second, think of Arc Rise Fantasia being the serious war veteran that tells his story straight, and Final Fantasy X the crazy one. The serious war veteran will always tell the truth, but at times will stop, forget what he was talking about and often just end the story because he was tired. Meanwhile, the crazy war veteran will keep telling you lies and illogical events, and even when you know all of this is a lie you are greatly entertained and thus look forward to more war stories that likely never happened.
Is Final Fantasy X the pinnacle of storytelling in all of gaming? Of course not. Far better stories exist out there, making it hard for this Final Fantasy title to be on top. But is it entertaining? In my honest opinion, yes. Arc Rise Fantasia's plot could have been entertaining despite some obviously clichéd elements, but its insistence of telling it in the dullest way possible keeps it from being more than a failed experiment.