A guide to the complexities of RPG hair.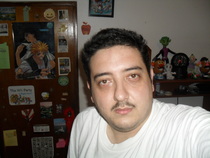 Today in the mail I received my review copy of Arc Rise Fantasia, the Wii-exclusive RPG from Ignition Software. Along with it came a special guide. Was it a review guide? Was it a guide for me to better understand the intricacies of the game's protagonists and the plot that guides their journey forth? Is the battle system so in-depth that I need a guide to fully grasp it? The answer is none of the above. The guide is for understanding JRPG hairstyles. Laugh if you must, but this is more meaningful that you realize!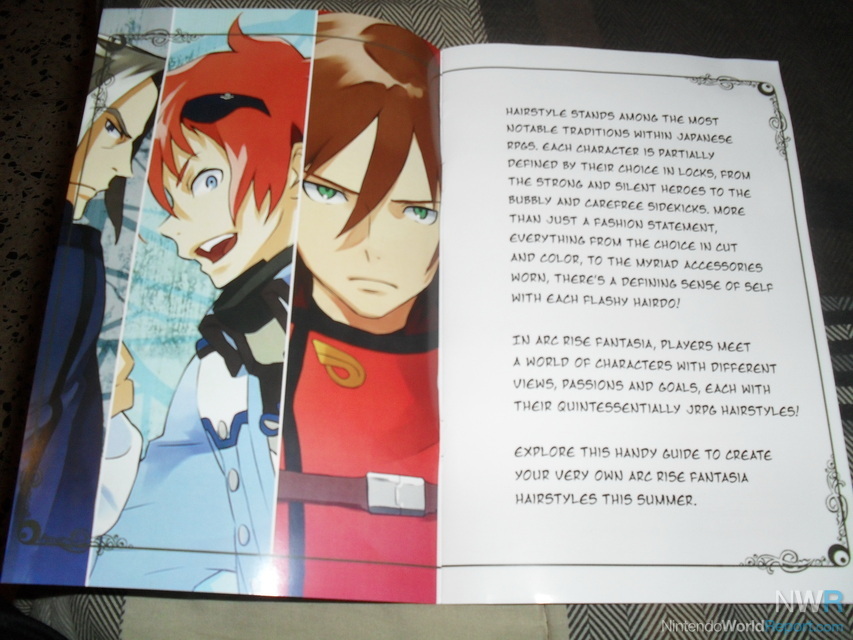 As any hardcore RPG fan will tell you, the more gravity defying the character's hairstyle is, the more enjoyable the experience becomes. Just ask yourself, would Final Fantasy VII be revered as one of the greatest RPGs of all time if Cloud Strife didn't have his yellow blonde Chocobo inspired hairstyle?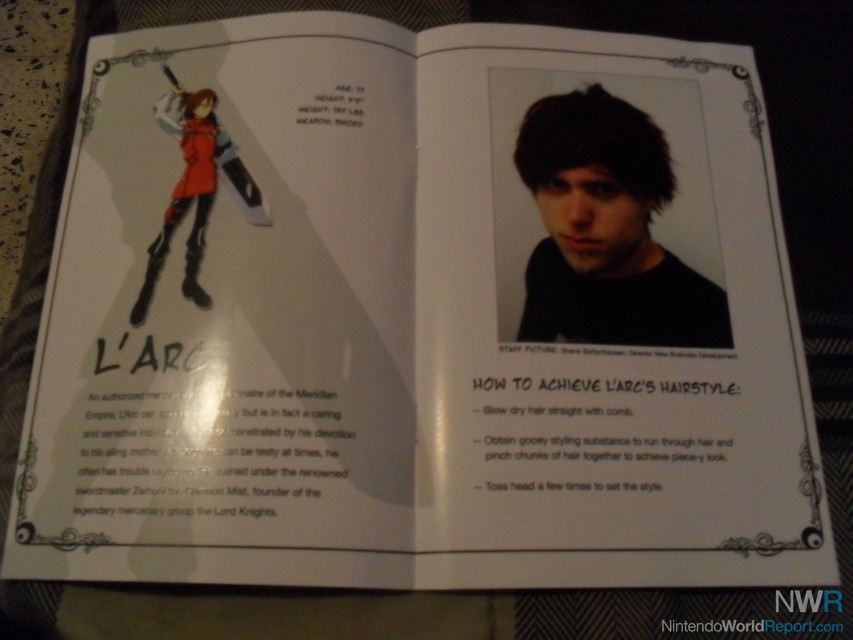 Titled "A Cut Above", this guide serves as an introduction to the characters we will be playing as during the adventure, as well as their fabulous haircuts. One page is dedicated to each character, offering his or her basic info, while the other show us how to obtain his or her hairstyle. Nothing is impossible as even the wildest hairstyle can be achieved thanks to patience, determination... and maybe a wildly colored anime wig or two.
So insightful was this guide that it inspired me to get my own JRPG inspired hairstyle. After four hours of intense hair drying, enough hairspray to create a second hole in the ozone layer and plenty of hair lost later, I finally can play this epic Wii RPG, knowing that my hairstyle will make a huge difference in my enjoyment of the game...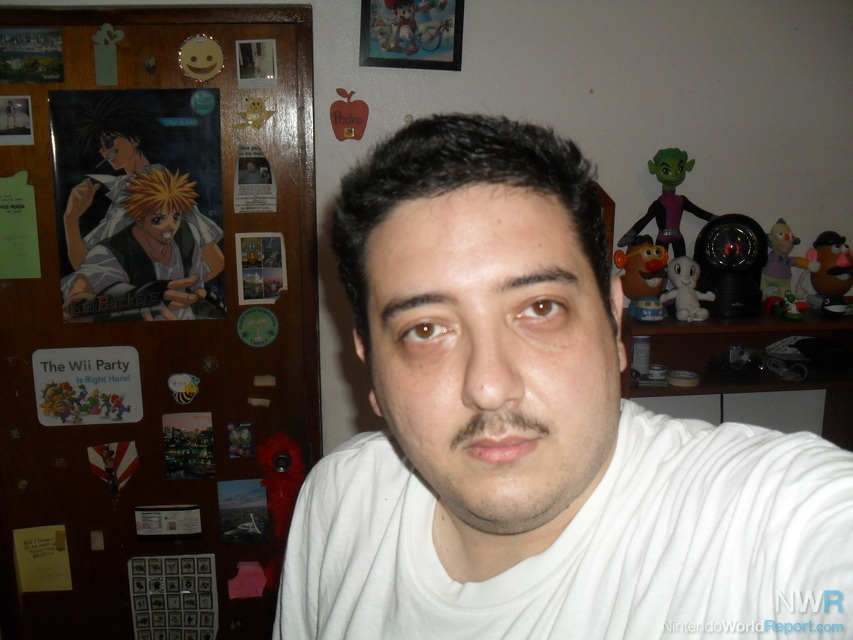 ...Or look very ridiculous, whichever comes first.